REAL ESTATE
SD 500: Eric Northbrook
Thursday, January 18, 2018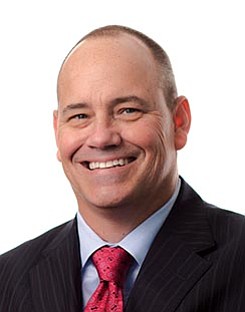 The San Diego 500, The Book of Influential Business Leaders, is the market's most comprehensive product of people you should know in the business community. The 500 includes business leaders and executives who have founded or are running significant companies in terms of number of jobs, key products and services, experts who raise the level of the industry here and beyond and those who lead in the business community. The 500 is selected by the San Diego Business Journal newsroom.
Eric Northbrook
Managing Director, Voit Real Estate Services
Eric Northbrook became managing director of Voit Real Estate Services in 2014. Before he joined Voit, he was the executive director of brokerage services for Cushman & Wakefield, where he focused on central San Diego county and the I-15 corridor. He has expertise in representing institutional clients in the marketing and leasing of quality Class A properties. He came to Cushman from Colliers International where he worked for 12 years.
ALMA MATER: Arizona State University (BAS, Business Administration and Management).
PURPOSE DRIVEN: After a spinal injury from a motorcycle accident in 2006, he founded HeadNorth, a nonprofit group that enhances the quality of life for people and families living with spinal cord injuries. It partners with the Sanford Burnham Institute and UCSD on the HeadNorth Chronic Spinal Cord Research Project.