TECHNOLOGY
SD 500: Dustin Niglio
Thursday, January 18, 2018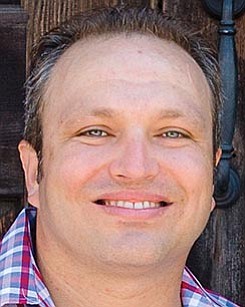 The San Diego 500, The Book of Influential Business Leaders, is the market's most comprehensive product of people you should know in the business community. The 500 includes business leaders and executives who have founded or are running significant companies in terms of number of jobs, key products and services, experts who raise the level of the industry here and beyond and those who lead in the business community. The 500 is selected by the San Diego Business Journal newsroom.
Dustin Niglio
CEO, Payment Logistics
Dustin Niglio began Payment Logistics, a payment technology company he founded with brother, Britton, in 2003. They saw a need for reliable and secure merchant account services that also addressed the technical needs of the complex electronic payment processing industry. What started as a full-service merchant account provider has evolved into a payment technology company. In 2016, Niglio's Payment Logistics formed a partnership with POS software developer, ASI, and another payment technology, Vantiv Integrated Payments, to install an EMV-certified POS system in ASI's Restaurant Manager 19.1 software. Dustin Niglio has also enjoyed recognition as San Diego's Top 40 under 40.
ALMA MATER: San Diego State University
FAVORITE: Besta-Wan Pizza House in Carlsbad.
ADVICE: "When negotiating, start with the hard line first and change your mind and tone later."
AFTER HOURS: He enjoys scuba diving, surfing and spending time with his family.