TECHNOLOGY
SD 500: Doug Winter
Thursday, January 18, 2018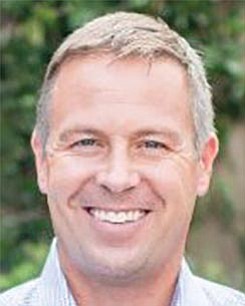 The San Diego 500, The Book of Influential Business Leaders, is the market's most comprehensive product of people you should know in the business community. The 500 includes business leaders and executives who have founded or are running significant companies in terms of number of jobs, key products and services, experts who raise the level of the industry here and beyond and those who lead in the business community. The 500 is selected by the San Diego Business Journal newsroom.
Doug Winter
Founder and CEO, Seismic Software Inc.
In 2010, Doug Winter founded Seismic Software Inc, a global marketing and sales enablement solution through technology and specializing in sales enablement, enterprise content management, content automation and sales and marketing alignment. The company creates software designed to help its client's sales and marketing teams collaborate more efficiently by automating the creation of marketing materials and personalized ad content for specific audiences. In May 2016, Seismic secured a $40 million Series C investment led by General Atlantic, bringing the total amount raised by the company over its six-year history to $64.5 million while also adding former GE CIO Gary Reiner to its board of directors. A veteran entrepreneur, Winter co-founded Objectiva Software Solutions as well as serving in executive positions at a string of technology firms, including Document Sciences Corp. and Qualcomm Inc. In October 2017, Winter participated as a speaker for the fourth annual Seismic Shift Conference.
ALMA MATER: Massachusetts Institute of Technology, Virginia Tech
CHALLENGES: Overcoming his fear of public speaking.
ADVICE: "Work for a boss that you trust and respect and focus on doing a great job at the job in front of you, whatever it is. The rest will take care of itself."
AFTER HOURS: He enjoys cycling and triathlons.