REAL ESTATE
SD 500: Dene Oliver
Thursday, January 18, 2018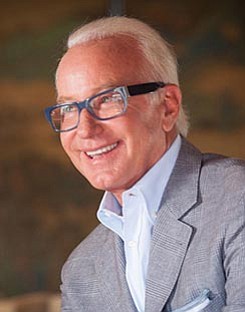 The San Diego 500, The Book of Influential Business Leaders, is the market's most comprehensive product of people you should know in the business community. The 500 includes business leaders and executives who have founded or are running significant companies in terms of number of jobs, key products and services, experts who raise the level of the industry here and beyond and those who lead in the business community. The 500 is selected by the San Diego Business Journal newsroom.
Dene Oliver
CEO and Principal, OliverMcMillan LLC
Morgan Dene Oliver was a young lawyer in 1978 when he and friend Jim McMillan co-founded OliverMcMillan. The firm made a name for itself by helping to gentrify the Gaslamp Quarter of downtown San Diego. It has designed and developed – and still manages – more than 8 million square feet of projects worth more than $3 billion. He is involved in the International Council of Shopping Centers and the Urban Land Institute and is chair of San Diego's 10-Year Plan to End Chronic Homelessness.
ALMA MATER: UC Berkeley, University of Southern California
EARLY HONOR: He was the recipient of the Downtown San Diego Partnership 1997 Founders Award.