LEADING INDUSTRIES
SD 500: Chris White
Thursday, January 18, 2018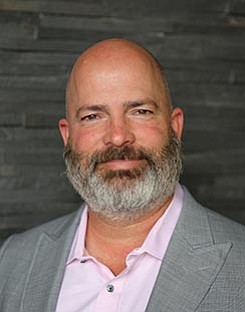 The San Diego 500, The Book of Influential Business Leaders, is the market's most comprehensive product of people you should know in the business community. The 500 includes business leaders and executives who have founded or are running significant companies in terms of number of jobs, key products and services, experts who raise the level of the industry here and beyond and those who lead in the business community. The 500 is selected by the San Diego Business Journal newsroom.
Chris White
President and CEO, White Labs
You might not know it, but it's likely you've used White Labs' products before. Their yeast is used by many brewers around the world, and their analytical testing and consulting services are a favorite of winemakers, distillers and kombucha brewers alike. Chris White founded the company in 1995 to manufacture yeast cultures and assist various brewing industries with the fermentation process. He lectured on chemistry at UC San Diego and teaches in the Brewing Certificate Program through UCSD Extension. In 2013, he received the Recognition Award from the American Homebrewers Association.
ALMA MATER: University of California, Davis
TOUGHEST CHALLENGE: Initial lack of funding to really get White Labs off the ground.
PROUDEST MOMENT: Being 2015 keynote speaker for UCSD's Graduate Division commencement ceremony.
FUN FACT: A history buff, large portrait of Abraham Lincoln hangs in my office surrounded by bookshelves filled with my large board game collection.