TECHNOLOGY
SD 500: Chris Orlando
Thursday, January 18, 2018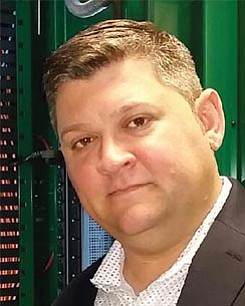 The San Diego 500, The Book of Influential Business Leaders, is the market's most comprehensive product of people you should know in the business community. The 500 includes business leaders and executives who have founded or are running significant companies in terms of number of jobs, key products and services, experts who raise the level of the industry here and beyond and those who lead in the business community. The 500 is selected by the San Diego Business Journal newsroom.
Chris Orlando
Co-Founder, ScaleMatrix
In 2011, Chris Orlando co-founded ScaleMatrix with Mark Ortenzi. A service provider, Scale Matrix delivers cloud, colocation, managed service, storage and data protection and connectivity solutions to businesses' IT departments. Through the use of platforms such as "Dynamic Density Control," which keeps servers cool while packing more data into one cabinet, ScaleMatrix has seen a 3 percent increase earning about $12 million in local sales. In 2017, Orlando and Ortenzi, looking for a new way to grow operations at their facility, opened a research accelerator with a wet lab and a coworking space to aid aspiring entrepreneurs and researchers in taking their first step, bringing new technology to the marketplace.
ALMA MATER: San Diego State University
BUCKET LIST: Desires to visit the one place in the world that he hasn't been to yet – Antarctica.
ADVICE: "Keep your feet planted on the ground and keep your eyes on the horizon."
AFTER HOURS: Enjoys traveling and cooking.
OUTREACH: Every year, Orlando hosts a charity Christmas event at his home, benefitting a child abuse prevention foundation, Promise2Kids.