LEADING INDUSTRIES
SD 500: Caroline Winn
Thursday, January 18, 2018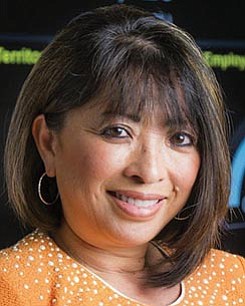 The San Diego 500, The Book of Influential Business Leaders, is the market's most comprehensive product of people you should know in the business community. The 500 includes business leaders and executives who have founded or are running significant companies in terms of number of jobs, key products and services, experts who raise the level of the industry here and beyond and those who lead in the business community. The 500 is selected by the San Diego Business Journal newsroom.
Caroline Winn
Chief Operating Officer, San Diego Gas and Electric
Caroline Winn joined San Diego Gas and Electric in 1986 as an associate engineer and has held a number of leadership positions with SDG&E and Southern California Gas Co. before becoming SDG&E COO in 2017. Projects put in motion during her first year as COO include approval by the California Public Utilities Commission to update infrastructure in Orange County and a new transmission project in North-Central San Diego in October 2017. Last year, she was a finalist for Power-Gen Woman of the Year. The organization recognizes women for their leadership contribution in and around the power industry. Winn serves on the board of directors of the San Diego Regional Chamber of Commerce and the Western Energy Institute, and on the board of advisors of the UC Davis Energy Efficiency Center University of California, Davis.
ALMA MATER: San Diego State University
BUCKET LIST: A safari to Africa to photograph wild animals.
ADVICE: Change the status quo by embracing what makes diverse perspectives unique and engaging in the conversation.
AFTER HOURS: She enjoys listening to music, traveling and mentoring others.
OUTREACH: Classroom of the Future and Veloz.