PROFESSIONAL SERVICES
SD 500: Carisa Wisniewski
Thursday, January 18, 2018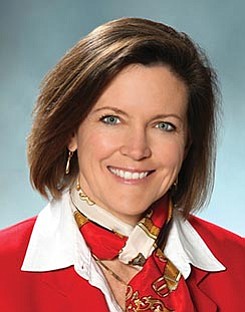 The San Diego 500, The Book of Influential Business Leaders, is the market's most comprehensive product of people you should know in the business community. The 500 includes business leaders and executives who have founded or are running significant companies in terms of number of jobs, key products and services, experts who raise the level of the industry here and beyond and those who lead in the business community. The 500 is selected by the San Diego Business Journal newsroom.
Carisa Wisniewski
Partner in Charge – San Diego, Moss Adams
Carisa Wisniewski joined Moss Adams LLP in 2005 after 16 years with Delotte&Touche LLP, rising to current position as the partner in charge in the San Diego office as well as on the corporate executive committee. As LEAD San Diego Chair, Carisa recently led the 2017 merger of LEAD San Diego and the San Diego Regional Chamber of Commerce. She also is a founding member of the of the private company financial reporting committee of the joint Financial Accounting Standards Board (FASB) and American Institute of Certified Public Accountants (AICPA).
ALMA MATER: California State University, Fullerton
CIVIC: Has served on the audit committee for the San Diego Girl Scouts since 2014 and is a board member of the San Diego Red Cross and the Mission Impossible Foundation since 2015.
FUN FACT: "I have been riding off road motorcycles for almost 30 years."
BEST ADVICE: "Be a servant leader and you will find your purpose."