LEADING INDUSTRIES
SD 500: Brad Weston
Thursday, January 18, 2018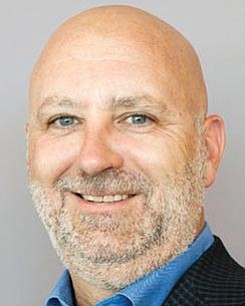 The San Diego 500, The Book of Influential Business Leaders, is the market's most comprehensive product of people you should know in the business community. The 500 includes business leaders and executives who have founded or are running significant companies in terms of number of jobs, key products and services, experts who raise the level of the industry here and beyond and those who lead in the business community. The 500 is selected by the San Diego Business Journal newsroom.
Brad Weston
CEO, Petco
Brad Weston become CEO of Petco in early 2017, and it was a busy year for him. Petco operates more than 1,500 locations across the U.S., Mexico and Puerto Rico. In the past year it announced a joint venture with Austin-based Thrive Affordable Vet Care to incorporate full-service Thrive clinics in 2018 in select Petco stores, one of which is in Escondido. Petco has purchased Philadelphia-based startup PetCoach, to connect pet owners with veterinary professionals. Petco also has partnered with Belgium-based pet care provider Mars Petcare to launch a pitch event for entrepreneurs in pet care. Weston joined Petco in 2011 as chief merchandising officer. Prior to that he worked in the corporate office at Dick's Sporting Goods and May Department Stores.
ALMA MATER: University of California, Berkeley
PET FRIENDLY: About a third of Petco's 650 local employees bring their pets to work at the company's headquarters in Rancho Bernardo. He brings his French bulldogs Gerti and Leo about three days a week.
EARLY LESSONS: He says sailing in his youth taught him about strategy and its mix of art and science.