CIVIC
SD 500: Borre Winckel
Thursday, January 18, 2018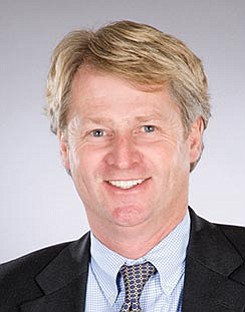 The San Diego 500, The Book of Influential Business Leaders, is the market's most comprehensive product of people you should know in the business community. The 500 includes business leaders and executives who have founded or are running significant companies in terms of number of jobs, key products and services, experts who raise the level of the industry here and beyond and those who lead in the business community. The 500 is selected by the San Diego Business Journal newsroom.
Borre Winckel
President and CEO, Building Industry Association San Diego
Borre Winckel became the president and CEO of the Building Industry Association in 2008. The association represents nearly 800 companies and is a major voice supporting builders of all types of residential and commercial projects. Before that, he was CEO of the Riverside County Building Industry Association. He was a general partner in the Batavia Land Co., which developed the Quinta de Lago communities in San Juan Capistrano and was president of the Wellrun Oil Co., which developed an 1,800-unit master planned community. In June 2017, Winckel was inducted into the California Building Industry Association Hall of Fame.
ALMA MATER: Boston University, Rijnlands Lyceum Wassenaar
SUGGESTED HANGOUT: Dobson's Bar & Restaurant downtown. "As a lobbyist, the bar reminds me of several politico bars I frequented in D.C.  I highly recommend their French Onion Soup."