TECHNOLOGY
SD 500: Barbara Noerenberg
Thursday, January 18, 2018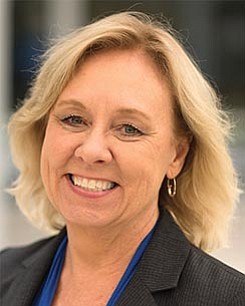 The San Diego 500, The Book of Influential Business Leaders, is the market's most comprehensive product of people you should know in the business community. The 500 includes business leaders and executives who have founded or are running significant companies in terms of number of jobs, key products and services, experts who raise the level of the industry here and beyond and those who lead in the business community. The 500 is selected by the San Diego Business Journal newsroom.
Barbara Noerenberg
Vice President, Corporate Research and Development, Qualcomm Inc.
Barbara Noerenberg is responsible for defining and implementing new research opportunities and development. She joined Qualcomm in 1994 and has more than 25 years of experience in engineering and management, leading diverse teams in engineering research, product development and partner management. Earlier in her career, she held management positions at Jostens Learning Corp. where she developed educational multimedia systems. Prior to Jostens, she was involved with mergers and acquisitions at Computer Associates. Noerenberg currently serves as a Board member for the YWCA, LEAD San Diego and the Veterans Medical Research Foundation. She is a member of San Diego Rotary Club 33 and has received numerous community awards.
ALMA MATER: San Diego State University
BUCKET LIST: African safari
FAVORITE TRAVEL DESTINATION: Italy
FAVORITE: Pacifica Del Mar