REAL ESTATE
SD 500: Vincent E. Mudd
Wednesday, January 17, 2018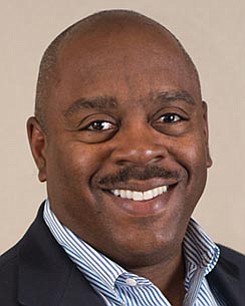 The San Diego 500, The Book of Influential Business Leaders, is the market's most comprehensive product of people you should know in the business community. The 500 includes business leaders and executives who have founded or are running significant companies in terms of number of jobs, key products and services, experts who raise the level of the industry here and beyond and those who lead in the business community. The 500 is selected by the San Diego Business Journal newsroom.
Vincent E. Mudd
Managing Partner and Principal, Carrier Johnson + Culture
Vincent Mudd is managing partner and principal for the architectural firm, Carrier Johnson + Culture. Prior to his current job, Mudd and his wife founded San Diego Office Interiors. Mudd's recent accomplishments with Carrier Johnson + Culture include obtaining International Standards Organization certification. Mudd's personal triumphs include serving with the San Diego Exploratory Foundation, which seeks to bring large, international sporting events to the city.
ALMA MATER: San Diego State University
BUCKET LIST: Travel the globe with my sons researching and cataloging Graffiti so I can produce a documentary proving Graffiti fonts are a form of universal language, and also unlocking the passionate story behind the message attempting to be conveyed.
FAVORITE TRAVEL SPOT: Vancouver, Canada
FAVORITE: Mister A's