TECHNOLOGY
SD 500: Steve Mollenkopf
Wednesday, January 17, 2018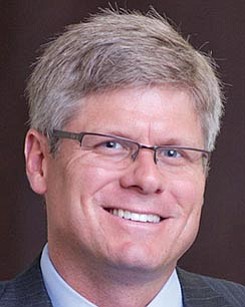 The San Diego 500, The Book of Influential Business Leaders, is the market's most comprehensive product of people you should know in the business community. The 500 includes business leaders and executives who have founded or are running significant companies in terms of number of jobs, key products and services, experts who raise the level of the industry here and beyond and those who lead in the business community. The 500 is selected by the San Diego Business Journal newsroom.
Steve Mollenkopf
CEO, Qualcomm Inc.
Steve Mollenkopf joined Qualcomm Inc. as an engineer more than 20 years ago and has since helped define and implement the company's strategy and technologies. He became CEO in 2014 after overseeing the company's investment in smartphone technologies. Previously, as president and COO, he led the company's chipset business, overseeing the launch of 4G technology. He spearheaded the company's $3.1 billion purchase of chipmaker Atheros – a deal that accelerated the adoption of the Qualcomm's technologies and platforms. He is on the boards of the Global Semiconductor Alliance and the Semiconductor Industry Association. Qualcomm has had a rocky 2017 with a licensing and royalties dispute escalating to lawsuits, losses in revenue and a failing stock price, which has led to an unresolved hostile takeover bid from Broadcom.
Alma Mater: Virginia Tech, University of Michigan
HEADY COMPANY: Before being promoted to CEO at Qualcomm, he was widely rumored to be on the short list to replace Steve Ballmer as CEO of Microsoft.