LIFESTYLE
SD 500: Stephen Murnane
Wednesday, January 17, 2018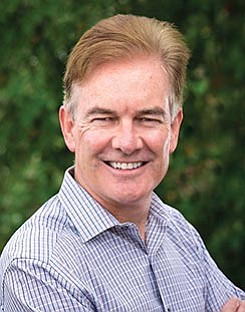 The San Diego 500, The Book of Influential Business Leaders, is the market's most comprehensive product of people you should know in the business community. The 500 includes business leaders and executives who have founded or are running significant companies in terms of number of jobs, key products and services, experts who raise the level of the industry here and beyond and those who lead in the business community. The 500 is selected by the San Diego Business Journal newsroom.
Stephen Murnane
President, Aqua Lung America
Stephen Murnane worked at Aqua Lung in roles including CFO and COO before being appointed president in 2016. Aqua Lung makes scuba equipment and a widening assortment of products for people who swim, including apparel. They have 130 employees and estimated annual revenue of about $200 million. Prior to coming to Vista, he worked in Canada and Hawaii for the breathing-apparatus maker. He is also chairman, secretary and treasurer of Deep See Inc., an Arlington, Wash.-based wholesale distributor of sporting and recreation goods, including Aqua Lung products.
ALMA MATER: Monash University
RUNNING MAN: He completed the Melbourne Marathon in 2008.