LIFESTYLE
SD 500: Roxana Velasquez
Wednesday, January 17, 2018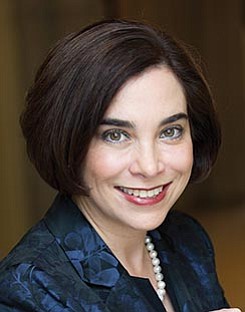 The San Diego 500, The Book of Influential Business Leaders, is the market's most comprehensive product of people you should know in the business community. The 500 includes business leaders and executives who have founded or are running significant companies in terms of number of jobs, key products and services, experts who raise the level of the industry here and beyond and those who lead in the business community. The 500 is selected by the San Diego Business Journal newsroom.
Roxana Velasquez
Executive Director, The San Diego Museum of Art
In 2010, Roxana Velasquez became the first woman in the history of the museum to hold the position of executive director. She was born in Chicano and raised in Mexico City. She has directed world-class collections at national museums in Mexico City, including the Museo del Palacio de Bellas Artes, Museo Nacional de San Carlos and Museo Nacional de Arte. She's a member of multiple boards, including Association of Art Museum Directors, International Council of Museums, the San Diego Tourism Authority and she's a trustee of the Balboa Park Cultural Partnership.
ALMA MATER: Universidad Iberoamericana (Mexico)
BUCKET LIST: Travel to Thailand.
ONE CHALLENGE: Driving a car on the California freeways.
PHILOSOPHY: "As long as you are passionate about what you do, there is no doubt that you will succeed."
 FUN FACT: "I don't know how to cook although I love great food."