PROFESSIONAL SERVICES
SD 500: Ronald Mitchell
Wednesday, January 17, 2018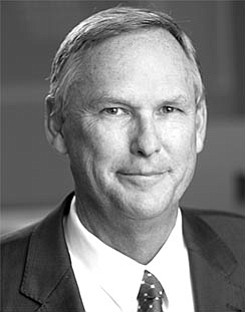 The San Diego 500, The Book of Influential Business Leaders, is the market's most comprehensive product of people you should know in the business community. The 500 includes business leaders and executives who have founded or are running significant companies in terms of number of jobs, key products and services, experts who raise the level of the industry here and beyond and those who lead in the business community. The 500 is selected by the San Diego Business Journal newsroom.
Ronald Mitchell
Partner, Aldrich CPAs & Advisors LLP
Ronald Mitchell has more than three decades of accounting experience with extensive experience in health care and within the public sector, IPAs, management service organizations, and multi and single specialty physician groups. He's spoken nationally on attest issues and has written several accounting articles that have been published in Journal of Accountancy and Tax publications. He is a former vice president of the Mira Costa College Foundation. As a result of his service on a large hospital board, he was awarded the 2005 Leadership in Governance Award from the California Healthcare Association.
ALMA MATER: Oregon State University, Linfield College
PASSION: Has built homes in Mexico with Amor Ministries.