HEALTH & SCIENCE
SD 500: Robin Toft
Wednesday, January 17, 2018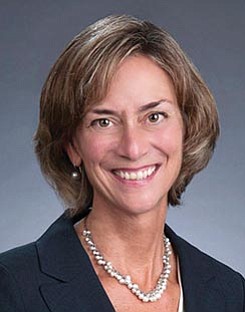 The San Diego 500, The Book of Influential Business Leaders, is the market's most comprehensive product of people you should know in the business community. The 500 includes business leaders and executives who have founded or are running significant companies in terms of number of jobs, key products and services, experts who raise the level of the industry here and beyond and those who lead in the business community. The 500 is selected by the San Diego Business Journal newsroom.
Robin Toft
President and CEO, Toft Group Executive Search
In 2010, Robin Toft became President and CEO of Toft Group Executive Search, a life sciences retained executive search. The company grew revenue 65 percent from 2013-2015 and now has 18 full time employees. She previously served as a Managing Director of Sanford Rose Associates in San Francisco. She serves on numerous boards, including Scripps Mercy Hospital Foundation, the American Heart Association's Go Red for Women Executive Leadership Team and LEAD San Diego.
ALMA MATER: Michigan State University, San Diego State University
INTERESTING FACT: She wanted to become a professional water skier while growing up in Michigan.
ADVICE: "Get a Mentor, Work with a Coach, Develop a relationship with several Executive Search firms in your area of expertise, and Network like crazy."
AFTER HOURS: Developing people and helping them advance their careers, thereby making a difference in health care for the future.
OUTREACH: She serves as a Board Member and Chair of the Governance Committee and Clarity Foundation.