HEALTH & SCIENCE
SD 500: Pieter van Rooyen
Wednesday, January 17, 2018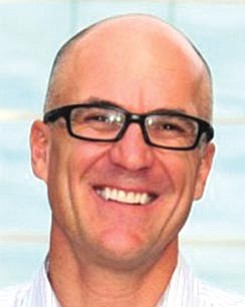 The San Diego 500, The Book of Influential Business Leaders, is the market's most comprehensive product of people you should know in the business community. The 500 includes business leaders and executives who have founded or are running significant companies in terms of number of jobs, key products and services, experts who raise the level of the industry here and beyond and those who lead in the business community. The 500 is selected by the San Diego Business Journal newsroom.
Pieter van Rooyen
Founder and CEO, Edico Genome
In 2013, Pieter van Rooyen founded Edico Genome, which developed the first next-generation sequencing Bio-IT processor to rapidly and cost-effectively sort through large amounts of data. With more than 20 years of experience inventing, developing and successfully commercializing technologies in semiconductors, wireless, health care, life sciences and image processing with a portfolio of more than 130 granted patents. Before he founded Edico, he founded mHealth, a strategic consulting business in the emerging mobile health industry. He also co-founded ecoATM, which was acquired for $350 million in 2013. He has written dozens of technical articles for journals.
ALMA MATER: University of Johannesburg
PERSISTENCE: His group trying to fund ecoATM approached 52 venture capitalists; each gave a definitive no. The 53rd said yes.