MONEY
SD 500: Paul Thiel
Wednesday, January 17, 2018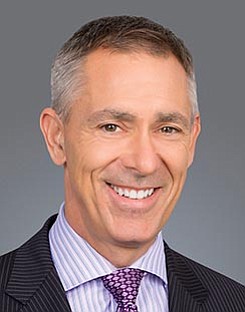 The San Diego 500, The Book of Influential Business Leaders, is the market's most comprehensive product of people you should know in the business community. The 500 includes business leaders and executives who have founded or are running significant companies in terms of number of jobs, key products and services, experts who raise the level of the industry here and beyond and those who lead in the business community. The 500 is selected by the San Diego Business Journal newsroom.
Paul Thiel
Regional Managing Director, BNY Mellon Wealth Management
As managing director for BNY Mellon Wealth Management, Paul Thiel leads a team of a dozen professionals in investment management, fiduciary services and private banking for about 90 families who collectively represent about $1.5 billion in assets. He is chairman of the Chairman's Roundtable, a group of 40 former CEOs who consult for many of San Diego's most promising companies. He serves on numerous boards, including the Rancho Santa Fe Foundation. Thiel led the creation of the M&A Advisor of the Year, an educational and awards program for middle-market advisors in mergers & acquisitions. His first career was a journalist whose work appeared in the Washington Post, the New York Times and Business Week.
ALMA MATER: University of Connecticut, University of Virginia, Stanford University
FAVORITE RESTAURANT: He likes eating the Regent's Pizzeria Popeye's Style.
FUN FACT : He is a champion racquetball player who took second in US National Singles Elite 50+ and third in US National Doubles Elite 40+. He is sponsored by Gearbox, a San Diego-based racquet sports manufacturer.
ADVICE: "Everything depends; there is only one absolute."
OUTREACH: He co-chairs for Planned Giving and La Jolla Institute for Allergy and Immunology.