EDUCATION
SD 500: Mary Walshok
Wednesday, January 17, 2018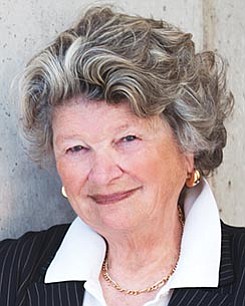 The San Diego 500, The Book of Influential Business Leaders, is the market's most comprehensive product of people you should know in the business community. The 500 includes business leaders and executives who have founded or are running significant companies in terms of number of jobs, key products and services, experts who raise the level of the industry here and beyond and those who lead in the business community. The 500 is selected by the San Diego Business Journal newsroom.
Mary Walshok
Associate Vice Chancellor of Public Programs and Dean of Extension, University of California, San Diego
Mary Walshok is the associate vice chancellor for public programs and dean of the UC San Diego Extension, which specializes in helping adults enhance and acquire recognized career skills. She's written more than 100 articles and reports on San Diego's innovation economy and aligning workforce development with regional economic growth. Her primary focus is how globalization and rapid changes in technology are affecting the social dynamics and economic challenges of regions across America. Recent accomplishments include breaking ground on the new UC San Diego facility in downtown San Diego.
ALMA MATER: Pomona College
FAVORITE TRAVEL SPOT: Sweden
FUN FACT: I sang with a dance band.
BUSINESS ADVICE: Change is the name of the game.