REAL ESTATE
SD 500: Mark McMillin
Wednesday, January 17, 2018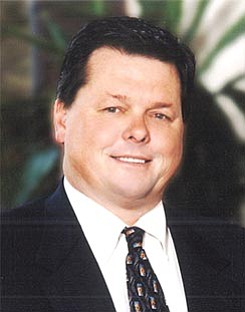 The San Diego 500, The Book of Influential Business Leaders, is the market's most comprehensive product of people you should know in the business community. The 500 includes business leaders and executives who have founded or are running significant companies in terms of number of jobs, key products and services, experts who raise the level of the industry here and beyond and those who lead in the business community. The 500 is selected by the San Diego Business Journal newsroom.
Mark McMillin
President and CEO, The Corky McMillin Cos.
Mark McMillin joined his father's company, The Corky McMillin Cos., in 1979. He worked his way up through the land development, homebuilding and real estate services firm. Since 1960, the company has built 16 mixed-use communities, close to 30,000 residences and 2,000 military residences on seven bases. Liberty Station, the firm's 361-acre re-use project at the former Naval Training Center San Diego in Point Loma, has won international accolades. He works closely with brother Scott, the company's chairman.
ALMA MATER: San Diego State University
SPORTING DEBUT: He rode in his father, Corky's, first off-road racing event, the Baja 1000, in 1976.