HEALTH & SCIENCE
SD 500: Kristiina Vuori
Wednesday, January 17, 2018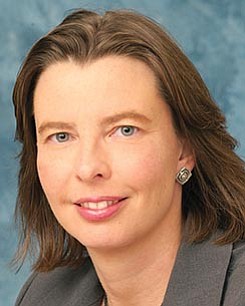 The San Diego 500, The Book of Influential Business Leaders, is the market's most comprehensive product of people you should know in the business community. The 500 includes business leaders and executives who have founded or are running significant companies in terms of number of jobs, key products and services, experts who raise the level of the industry here and beyond and those who lead in the business community. The 500 is selected by the San Diego Business Journal newsroom.
Kristiina Vuori
President, Sanford Burnham Prebys Medical Discover Institute
Dr. Kristiina Vuori is president of the Sanford Burnham Prebys Medical Discovery Institute, an independent non-for profit research organization that blends cutting-edge fundamental research with robust drug discovery to address unmet clinical needs in the areas of cancer, neuroscience, immunity, and metabolic disorders. The Institute recruited five new faculty members in 2017 and increased grant and contract funding by 18 percent and published nearly 350 scientific papers. Vuori received her postdoctoral training at the institute, and was appointed to faculty in 1996. She has been co-director of the Conrad Prebys Center for Chemical Genomics (housed at SBP) since its inception in 2005, and has served as deputy director and director of SBP's National Cancer Institute-designated Cancer Center.
ALMA MATER: University of Oulu, Finland
FAVORITE FOOD: Fish tacos in San Diego.
ADVICE: "Give back more than you've taken, and listen more than you've said."
AFTER HOURS: Enjoys hiking, skiing, traveling the world, discovering new restaurants, and cheering for the Padres!