PROFESSIONAL SERVICES
SD 500: Ken Weixel
Wednesday, January 17, 2018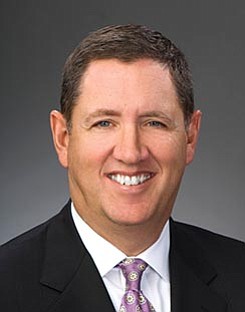 The San Diego 500, The Book of Influential Business Leaders, is the market's most comprehensive product of people you should know in the business community. The 500 includes business leaders and executives who have founded or are running significant companies in terms of number of jobs, key products and services, experts who raise the level of the industry here and beyond and those who lead in the business community. The 500 is selected by the San Diego Business Journal newsroom.
Ken Weixel
Managing Partner, Deloitte LLP
Ken Weixel started his career with Deloitte in 1980 and joined the San Diego office as managing partner in 2014 from the Columbus, Ohio, office. Weixel has concentrated on health care providers, health plans and life sciences companies. Previously, he served as managing partner of the life sciences and health care practices in Ohio and Los Angeles, along with the Central and Western regions. He spent three years building and leading the LS&HC transaction services group that serves strategic and financial buyers. In 2015, he was recognized as Volunteer of the Year by United Way of San Diego. He also serves on the Biocom board and is a member of The Century Club.
ALMA MATER: Capital University, Columbus, Ohio
CHALLENGES: Losing a daughter three weeks before her 21st birthday.
FUN FACT: He has read nearly every presidential biography. "They are fascinating books."
AFTER HOURS: Playing competitive amateur golf.
BUCKET LIST: Play at Augusta National.
FAVORITE: "Rosina's, because Rosina is a piece of work!"