PROFESSIONAL SERVICES
SD 500: Keith Troutman
Wednesday, January 17, 2018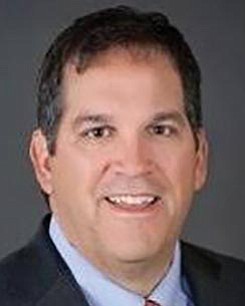 The San Diego 500, The Book of Influential Business Leaders, is the market's most comprehensive product of people you should know in the business community. The 500 includes business leaders and executives who have founded or are running significant companies in terms of number of jobs, key products and services, experts who raise the level of the industry here and beyond and those who lead in the business community. The 500 is selected by the San Diego Business Journal newsroom.
Keith Troutman
Tax Partner, Squar Milner
Keith Troutman, a partner in Squar Milner's tax department, leads the San Diego office. He joined the firm in 2003 and has served clients, who have issues with consolidated tax returns, internationals, multi-states, merger and acquisitions, S Corp.s, limited liability companies, and individual tax issues. He has gained experience in the corporate tax and flow-through areas by serving startup companies as well as middle market private and publicly traded Corp.s. He has volunteered with Pony Baseball and Little League Baseball in San Diego County.
ALMA MATER: California State University, Hayward School of Business and Economics; Golden Gate University; St. Mary's University
PLAY BALL: He played minor league baseball in the Pittsburgh Pirates organization.