CIVIC
SD 500: Kathlyn Mead
Wednesday, January 17, 2018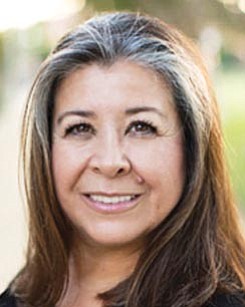 The San Diego 500, The Book of Influential Business Leaders, is the market's most comprehensive product of people you should know in the business community. The 500 includes business leaders and executives who have founded or are running significant companies in terms of number of jobs, key products and services, experts who raise the level of the industry here and beyond and those who lead in the business community. The 500 is selected by the San Diego Business Journal newsroom.
Kathlyn Mead
President and CEO, The San Diego Foundation
Kathlyn Mead was named president and CEO of The San Diego Foundation in 2014. She came to the foundation from the California Endowment, where she was executive vice president and COO. She has also served as president and CEO of San Diego Council of Community Clinics, and as VP of CalPERS Sector for Blue Shield of California. Previously, she was president and CEO for Sharp Health Plan. She serves on the board for the Charles Drew University of Medicine and Science and previously on many other community and health oriented nonprofits.
ALMA MATER: Regis University, University of Southern California
FAVORITE SPOTS: Lake Hodges and its trails, the California Center for the Arts and the San Diego Zoo Safari Park.