ICONS - LEGACY
SD 500: John Moores
Wednesday, January 17, 2018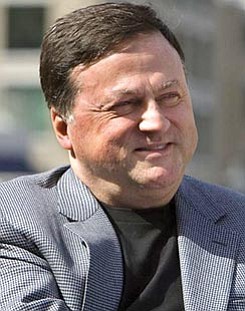 The San Diego 500, The Book of Influential Business Leaders, is the market's most comprehensive product of people you should know in the business community. The 500 includes business leaders and executives who have founded or are running significant companies in terms of number of jobs, key products and services, experts who raise the level of the industry here and beyond and those who lead in the business community. The 500 is selected by the San Diego Business Journal newsroom.
John Moores
Principal, JMI Services Inc.
Moores once owned the Padres and led redevelopment of the Ballpark District with more than $3 billion in projects. His companies include JMI Realty, JMI Equity, which invests in tech companies, and JMI Sports (marketing and feasibility projects). He made his wealth building BMC Software in Texas and Peregrine Systems and ServiceNow locally. He has donated hundreds of millions to, among others, UC San Diego and The Scripps Research Institute.