MONEY
SD 500: Joel Weinstein
Wednesday, January 17, 2018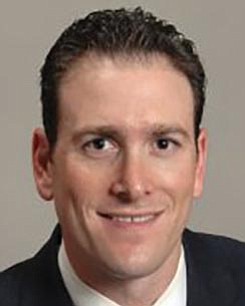 The San Diego 500, The Book of Influential Business Leaders, is the market's most comprehensive product of people you should know in the business community. The 500 includes business leaders and executives who have founded or are running significant companies in terms of number of jobs, key products and services, experts who raise the level of the industry here and beyond and those who lead in the business community. The 500 is selected by the San Diego Business Journal newsroom.
Joel Weinstein
Managing Director, W Partners Group LLC
Joel Weinstein has more than 15 years of experience in investment banking and corporate finance, advising public and private companies on mergers, acquisitions, raising capital, restructuring, divestiture and strategic advisory assignments. He co-founded W Partners in 2009 after working at Relational Advisors where he advised publicly traded clients across all industries and sectors. He came to Relational from PricewaterhouseCoopers' assurance and business advisory group. He serves as a board member for the CFA Society of San Diego. In September 2017, W Partners advised Luna Grill a San Diego-based Mediterranean concept restaurant, on an investment from PWP Growth Equity.
ALMA MATER: Tulane University