CIVIC
SD 500: Joe Terzi
Wednesday, January 17, 2018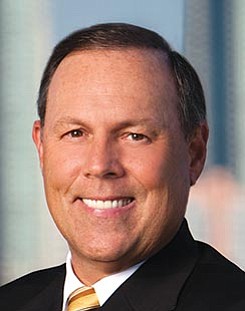 The San Diego 500, The Book of Influential Business Leaders, is the market's most comprehensive product of people you should know in the business community. The 500 includes business leaders and executives who have founded or are running significant companies in terms of number of jobs, key products and services, experts who raise the level of the industry here and beyond and those who lead in the business community. The 500 is selected by the San Diego Business Journal newsroom.
Joe Terzi
President and CEO, San Diego Tourism Authority
Joe Terzi has been the President and CEO of the tourism authority since 2008. He has more than forty years in the hospitality industry. He went to work with the ITT Sheraton Corp., becoming the general manager of hotels located from coast to coast and border to border, Washington, D.C., to Seattle, Florida and Billings, Montana, before arriving in San Diego. After Starwood acquired the company, he was promoted to vice president of operations in all of California and Nevada.
ALMA MATER: Rider University
BEST PART: "Diversity of my work and finding new ways to expose San Diego to the world."
PROUDEST MOMENT: "When we were selected by National Geographic as one of the World Smart Cities."
LOOKING FORWARD: Retirement and the opportunity to travel. Exploring and experiencing new cultures.
OUTLOOK: "I don't take anything personally and very rarely let much bother me."