REAL ESTATE
SD 500: Jim McMillan
Wednesday, January 17, 2018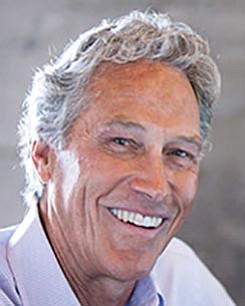 The San Diego 500, The Book of Influential Business Leaders, is the market's most comprehensive product of people you should know in the business community. The 500 includes business leaders and executives who have founded or are running significant companies in terms of number of jobs, key products and services, experts who raise the level of the industry here and beyond and those who lead in the business community. The 500 is selected by the San Diego Business Journal newsroom.
Jim McMillan
Chairman, OliverMcMillan
Along with lifelong friend Dene Oliver, McMillan helped launch OliverMcMillan in 1978 and the company has grown exponentially – reaching widespread recognition for real estate development work in San Diego's Gaslamp Quarter. Though it fancies itself a boutique firm, OliverMcMillan has grown and developed massive projects across the country and Hawaii. Among their major projects in 2017 was breaking ground in downtown Nashville on a 235,000 square-foot development that will include retain shopping and entertainment.
ALMA MATER: University of California, Berkeley, MBA from USC
GIVING BACK: Among his multiple, charitable endeavors, McMillan is active with The Monarch School. He's also a longtime board member of the Schoenith Foundation.
OUT AND ABOUT: When he's not working, expect to see McMillan on his bike competing in long-distance cycling events, out on the water sailing or doing stand-up paddling.