PROFESSIONAL SERVICES
SD 500: James J. Mullen III
Wednesday, January 17, 2018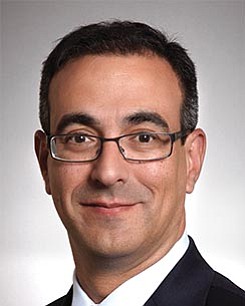 The San Diego 500, The Book of Influential Business Leaders, is the market's most comprehensive product of people you should know in the business community. The 500 includes business leaders and executives who have founded or are running significant companies in terms of number of jobs, key products and services, experts who raise the level of the industry here and beyond and those who lead in the business community. The 500 is selected by the San Diego Business Journal newsroom.
James J. Mullen III
Partner, Morrison & Foerster LLP
James Mullen brings a unique scientific background to his legal practice. He has a doctorate in biomedical sciences and worked in various laboratories prior to law school. He is the founder of his firm's Antibody Patent Group and leads the San Diego office Patent Group. He is also an adjunct professor for the Department of Developmental Biology at Stanford University School of Medicine.
ALMA MATER: University of California, San Diego, University of Texas Health Science Center Houston, University of California Hastings
BUCKET LIST: Visit the Ethiopian rift valley.
FUN FACT: I marry people.
BUSINESS ADVICE: Under promise and over deliver.