HEALTH & SCIENCE
SD 500: Helen Torley
Wednesday, January 17, 2018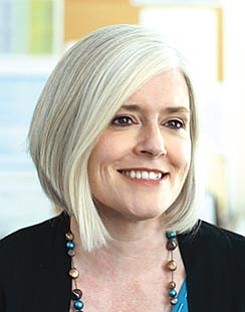 The San Diego 500, The Book of Influential Business Leaders, is the market's most comprehensive product of people you should know in the business community. The 500 includes business leaders and executives who have founded or are running significant companies in terms of number of jobs, key products and services, experts who raise the level of the industry here and beyond and those who lead in the business community. The 500 is selected by the San Diego Business Journal newsroom.
Helen Torley
President and CEO, Halozyme Inc.
Helen Torley joined Halozyme in 2014 as president and CEO. With an established track record for leading product launches including Kryprolis, Prolia, Sensipar and Miacalcin, Torley came to Halozyme from Onyx Pharmaceuticals, where she oversaw the collaboration with Bayer on two drugs. She was also responsible for the development of Onyx's commercial capabilities in markets outside the U.S., particularly European markets. Torley spent 10 years in management and executive positions at Amgen Inc. and has worked in senior management positions at Bristol-Myers Squibb and began her career at Sandoz/Novartis. Before she came to the biotech industry, Torley was a practicing physician at the Royal Infirmary in Glasgow. She is a member of the Royal College of Physicians.
ALMA MATER: University of Glasgow
STANDS ALONE: At the end of 2016, she was the only female CEO among the 44 publicly traded biotech companies in San Diego.