HEALTH & SCIENCE
SD 500: Eric Topol
Wednesday, January 17, 2018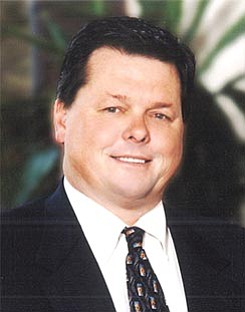 The San Diego 500, The Book of Influential Business Leaders, is the market's most comprehensive product of people you should know in the business community. The 500 includes business leaders and executives who have founded or are running significant companies in terms of number of jobs, key products and services, experts who raise the level of the industry here and beyond and those who lead in the business community. The 500 is selected by the San Diego Business Journal newsroom.
Eric Topol
Director, Scripps Translational Science Institute
In 2007, Eric Topol joined Scripps Translational Science Institute, which focuses on is individualized medicine, using the genome and digital technologies to understand each person's health at the biologic and physiologic granular level to determine the appropriate and most effective therapies and prevention. Topol is also a cardiologist practicing at Scripps Health, where he serves as chief academic officer as well. He is a professor of genomics with The Scripps Research Institute. He came to Scripps after serving as the chairman of the Cleveland Clinic's Department of Cardiovascular Medicine. He has been honored by being elected to the Institute of Medicine, National Academy of Sciences. Eric Topol was the keynote presenter at the Medical Design and Manufacturing Minneapolis in 2017.
ALMA MATER: University of Rochester School of Medicine, University of Virginia