PROFESSIONAL SERVICES
SD 500: Bill Trzos
Wednesday, January 17, 2018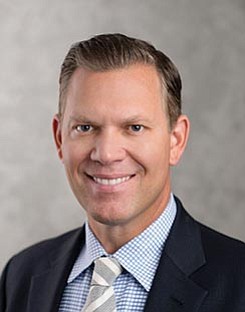 The San Diego 500, The Book of Influential Business Leaders, is the market's most comprehensive product of people you should know in the business community. The 500 includes business leaders and executives who have founded or are running significant companies in terms of number of jobs, key products and services, experts who raise the level of the industry here and beyond and those who lead in the business community. The 500 is selected by the San Diego Business Journal newsroom.
Bill Trzos
CEO, Atlas General INSURANCE Services LLC
Bill Trzos founded Atlas General Insurance Services LLC in 2009. Under his leadership, Atlas has become one of the largest privately held program administrators in the nation. He began his career in 1995 as a commercial lines insurance underwriter. In 2001, he founded Cypress Point Insurance Service. He also led the sale of Cypress Point to Arrowhead General Insurance. In 2015, he directed a capital investment and strategic partnership between Atlas and Vanbridge Holdings LLC. Trzos has served on the board of the CARES Foundations and is involved in San Diego Catholic Charities.
NOTEWORTHY: He was named in Insurance Business America's Annual "Hot 100 List" for 2015 and 2016.