HEALTH & SCIENCE
SD 500: Ashley Van Zeeland
Wednesday, January 17, 2018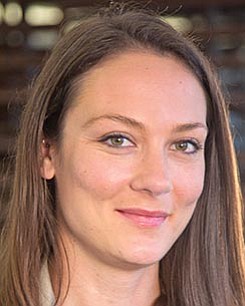 The San Diego 500, The Book of Influential Business Leaders, is the market's most comprehensive product of people you should know in the business community. The 500 includes business leaders and executives who have founded or are running significant companies in terms of number of jobs, key products and services, experts who raise the level of the industry here and beyond and those who lead in the business community. The 500 is selected by the San Diego Business Journal newsroom.
Ashley Van Zeeland
CTO, Human Longevity Inc.
Van Zeeland joined Human Longevity as a result of its acquisition of Cypher Genomics, a genome interpretation company she co-founded and led as CEO. She has a varied background in science and in business. She has a Ph.D. in neuroscience and also was part of the mystartupXX incubator at UC San Diego while she was getting an MBA. She served as director of strategic partnerships at the Scripps Translational Science Institute where she focused on novel public-private partnerships to accelerate research. She has significant experience leading groundbreaking research in the genetics of autism, neurodevelopmental disorders and other rare genetic pediatric diseases.
ALMA MATER: University of California, Los Angeles; UC San Diego
TOUGHEST CHALLENGE: Overcoming perceptions of being a young female CEO and a CTO in a tech company.
AMONG HONORS: The Rady School of Management gave her its Emerging Leader award in 2016.
FUN FACT: She taught break-dancing in college.