ICONS - LEGACY
SD 500: Andrew Viterbi
Wednesday, January 17, 2018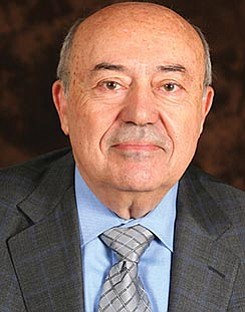 The San Diego 500, The Book of Influential Business Leaders, is the market's most comprehensive product of people you should know in the business community. The 500 includes business leaders and executives who have founded or are running significant companies in terms of number of jobs, key products and services, experts who raise the level of the industry here and beyond and those who lead in the business community. The 500 is selected by the San Diego Business Journal newsroom.
Andrew Viterbi
Co-founder, Qualcomm Inc.
Viterbi co-founded Linkabit Corp. and Qualcomm Inc., and has been in academia in engineering and applied science at UCLA and UC San Diego. The Viterbi Algorithm is used in most digital cellular phones and digital satellite receivers, as well as magnetic recording, speech recognition, search engines and DNA sequence analysis. USC's engineering school is named after the Viterbi family, recognizing a $52 million gift to the school.