MONEY
SD 500: Timothy G. Malott
Tuesday, January 16, 2018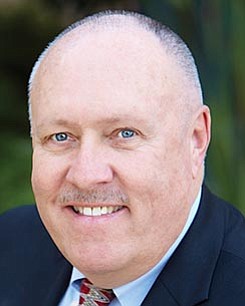 The San Diego 500, The Book of Influential Business Leaders, is the market's most comprehensive product of people you should know in the business community. The 500 includes business leaders and executives who have founded or are running significant companies in terms of number of jobs, key products and services, experts who raise the level of the industry here and beyond and those who lead in the business community. The 500 is selected by the San Diego Business Journal newsroom.
Timothy G. Malott
Partner, Shoreline Partners LLC President and CEO, Shoreline Ambrose Advisors LLC
Timothy Malott has successfully represented and sold three San Diego companies, ranging from electrical distributors to third party administrators of pension plans, over the past 18 months. He also is president and CEO of Shoreline Ambrose Advisors LLC, has experience as a CPA and was a national bank president. Malott is an assistant group leader of ProVisors – an invitation-only community of senior-level trusted advisors, with nearly 5,000 members nationwide – and recently began an affinity group called Corporate Deal Professionals.
ALMA MATER: Valparaiso University
TRAVEL: He frequents the north end of Kauai to relax by the pool with a good book and a mai tai.
ADVICE: "Never be cubby-holed. Become the president or leader of an organization worth joining."
AFTER HOURS: He has played slow-pitch softball for over 25 years on his team, "Motrin Men."
OUTREACH: Has served and supported the Ronald McDonald House Charities of San Diego for nearly 30 years.