HEALTH & SCIENCE
SD 500: Susan Salka
Tuesday, January 16, 2018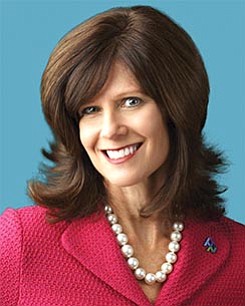 The San Diego 500, The Book of Influential Business Leaders, is the market's most comprehensive product of people you should know in the business community. The 500 includes business leaders and executives who have founded or are running significant companies in terms of number of jobs, key products and services, experts who raise the level of the industry here and beyond and those who lead in the business community. The 500 is selected by the San Diego Business Journal newsroom.
Susan Salka
CEO, President and Director, AMN Healthcare
Susan Salka is CEO, president and director of the nation's largest health care staffing company, AMN Healthcare. She joined the company in 1990 when it was just a small staffing firm known as American Mobile Nursing. At the time, Salka was vice president of finance. AMN's 2017 revenue was approaching $2 billion. Over the years, Salka has expanded, diversified and strengthened the firm's offerings through dozens of acquisitions. She has also been a proponent of promoting women in leadership. Fifty percent of director-level and above positions at AMN Healthcare are held by women.
ALMA MATER: Chadron State University, San Diego State University
FAVORITE TRAVEL SPOT: Annual company mission trip to Guatemala.
FUN FACT: She grew up in a town of 100 people in Nebraska; there were 12 in her high school graduating class.
BUSINESS ADVICE: "Empathy is important to be successful when collaborating with others. This includes focusing on the needs of every stakeholder involved, from their vantage point. I also encourage taking risks and striving to learn from every encounter and situation."