MONEY
SD 500: Steven Sefton
Originally published January 16, 2018 at 7:40 a.m., updated January 16, 2018 at 7:40 a.m.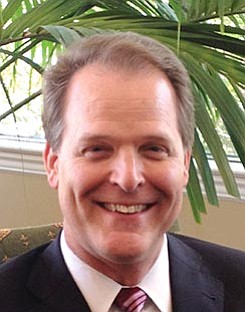 The San Diego 500, The Book of Influential Business Leaders, is the market's most comprehensive product of people you should know in the business community. The 500 includes business leaders and executives who have founded or are running significant companies in terms of number of jobs, key products and services, experts who raise the level of the industry here and beyond and those who lead in the business community. The 500 is selected by the San Diego Business Journal newsroom.
Steven Sefton
President, Endeavor Bank
Steven Sefton was announced as president of Endeavor Bank in June 2017 after five years as president and CEO of Regents Bank in La Jolla. He brings 28 years of Southern California banking experience to his new banking endeavor. Before he joined Regent's parent company, Grandpoint Bank in 2012, he was senior vice president of Citizens Business Bank, managing one of the bank's largest regional offices. He joined the bank as the first manager of the commercial banking group. He came to Citizens from Mellon 1st Business Bank, where he opened a successful regional office. He serves on the board of a Boy Scout Council and other community and business groups.
ALMA MATER: University of Texas
FUN FACT : Says he and Dan Yates, CEO of Endeavor Bank, are "almost like a married couple" who finish one another's sentences after working together on and off for about 30 years.