PROFESSIONAL SERVICES
SD 500: Steve Strauss
Tuesday, January 16, 2018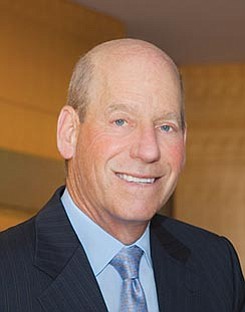 The San Diego 500, The Book of Influential Business Leaders, is the market's most comprehensive product of people you should know in the business community. The 500 includes business leaders and executives who have founded or are running significant companies in terms of number of jobs, key products and services, experts who raise the level of the industry here and beyond and those who lead in the business community. The 500 is selected by the San Diego Business Journal newsroom.
Steve Strauss
Partner, Cooley
Steve Strauss is a first chair trial lawyer in Cooley's global litigation department. He has 35 years of experience, handling complex commercial litigation, including business, intellectual property, environmental and real estate matters. As lead appellate counsel in Union Pacific Railroad Co. v. Santa Fe Pacific Pipelines Inc. et al., he secured a precedent-setting ruling that was selected by the Daily Journal as one of the Top Appellate Reversals in 2014. He is a member of such organizations as the International Academy of Trial Lawyers, the San Diego County Bar Association, the California Trial Lawyers Association and the San Diego Lawyers Association.
ALMA MATER: UCLA School of Law, Claremont McKenna College
EARLY START TO CAREER: He was a champion debater in high school.