LIFESTYLE
SD 500: Steve Stoloff
Tuesday, January 16, 2018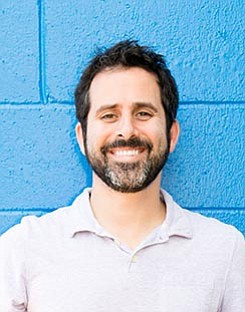 The San Diego 500, The Book of Influential Business Leaders, is the market's most comprehensive product of people you should know in the business community. The 500 includes business leaders and executives who have founded or are running significant companies in terms of number of jobs, key products and services, experts who raise the level of the industry here and beyond and those who lead in the business community. The 500 is selected by the San Diego Business Journal newsroom.
Steve Stoloff
CEO, VAVi Sport +Social
Steve Stoloff is a sports innovator who brings fun to life as CEO of the largest organizer of adult social sports leagues in Southern California. His company is the leading producer of nationally touring 5K obstacle races and fun runs. More than a quarter of a million people participate in VAVi activities each year, including signature events like the Del Mar Mud Run and the Ridiculous Obstacle Challenge. His company also provides an experiential marketing platform for brands to reach active young professionals and gives national brands a platform to build grass-roots connections with a highly engaged audience. He serves on many nonprofit boards, including San Diego Sport Innovators and the Sport and Social Industry Association.
ALMA MATER: Rensselaer Polytechnic Institute
TOUGHEST CHALLENGE: We barely survived a disastrous partnership with a Fortune 500 company.
BEST ADVICE: "Keep moving forward. Initiate ideas into action and get the ball rolling."