LEADING INDUSTRIES
SD 500: Silvia Mah
Tuesday, January 16, 2018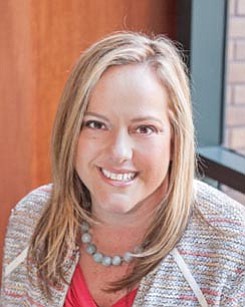 The San Diego 500, The Book of Influential Business Leaders, is the market's most comprehensive product of people you should know in the business community. The 500 includes business leaders and executives who have founded or are running significant companies in terms of number of jobs, key products and services, experts who raise the level of the industry here and beyond and those who lead in the business community. The 500 is selected by the San Diego Business Journal newsroom.
Silvia Mah
CEO, Hera Labs
Silvia is CEO of Hera-LABS, a Del Mar-based business accelerator focused on assisting female-owned businesses. A founding partner of Hera Fund, a network comprised of female angels, looking to invest in businesses founded by women. Previously, served as director of the teams in engineering Service Program at the Jacobs School of Engineering, where she helped develop mystartupXX, an incubator for female students offered by the Rady School and UC San Diego Von Liebig Center. In September 2017, organized the 4th annual Hera Venture Summit with more than 250 attendees, global angel investors and entrepreneurs. also launched a podcast. is an advocate for special needs children, focusing on ability, awareness and advocacy for mitochondrial disease and childhood cancer.
ALMA MATER: Pepperdine University, Rady School of Management at UC San Diego; Ph.D. from Scripps Institution of Oceanography, UCSD.
BUCKET LIST: "I would like to someday hike the Pacific Crest Trail."
ADVICE: "Just dive in. Do not overthink the launch of a business—ask your customers, change your approach and repeat."
OUTREACH: volunteers with Grace Point Church on Missions in San Diego and globally.