LEADING INDUSTRIES
SD 500: Scott Dennis
Originally published January 16, 2018 at 7:40 a.m., updated January 16, 2018 at 7:40 a.m.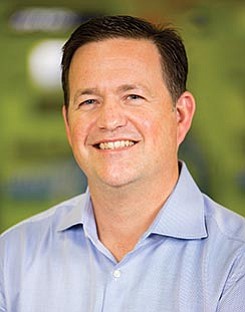 The San Diego 500, The Book of Influential Business Leaders, is the market's most comprehensive product of people you should know in the business community. The 500 includes business leaders and executives who have founded or are running significant companies in terms of number of jobs, key products and services, experts who raise the level of the industry here and beyond and those who lead in the business community. The 500 is selected by the San Diego Business Journal newsroom.
Scott Dennis
CEO, D&K Engineering
As co-founder and CEO of D&K Engineering, Scott Dennis provides strategic direction to the firm. He is also responsible for managing client relationships and overseeing manufacturing operations. Dennis came to D&K after several years at Hewlett Packard in various technical and leadership roles. His technical experience includes mechanical and biomedical engineering, lab automation and quality control.
ALMA MATER: University of Oklahoma (BSME), Stanford University (MSME).
TOUGHEST CHALLENGE: Balancing short- and long-term cash flow needs in both good and challenging times.
BEST ADVICE: 'All plans should include both upside potential and downside risk mitigation."
LOOKING FORWARD: Working with smart, creative, high integrity people to build great businesses.
FUN FACT: The child of missionaries, Dennis grew up in a very rural part of Honduras and is a native Spanish speaker.