PROFESSIONAL SERVICES
SD 500: Sam Mascareno
Tuesday, January 16, 2018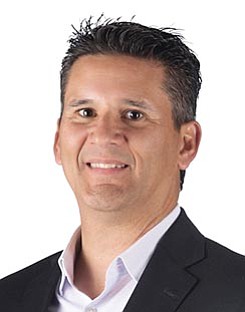 The San Diego 500, The Book of Influential Business Leaders, is the market's most comprehensive product of people you should know in the business community. The 500 includes business leaders and executives who have founded or are running significant companies in terms of number of jobs, key products and services, experts who raise the level of the industry here and beyond and those who lead in the business community. The 500 is selected by the San Diego Business Journal newsroom.
Sam Mascareno
Managing Partner, RSM US LLP
Sam Mascareno is the west regional managing partner for RSM US LLP, an audit, tax and consulting firm focused on the middle market in the United States and a member of the global accounting network RSM International. It is the fifth largest accounting firm in the United States. A certified public accountant with more than 22 years of experience, Mascareno focuses on domestic and international tax issues affecting middle market companies including life sciences, technology, manufacturing and cross-border companies. He joined the firm in 2001 and has extensive experience providing tax-related services. He has served as managing partner and tax team leader for the RSM office in San Diego and as the tax practice, and federal credits and incentives group leader for the firm's West Region.
ALMA MATER: San Diego State University
TOUGHEST CHALLENGE: To value and prioritize that which is important over what is only urgent.
BEST ADVICE: "Business success is only one part of the equation of life. Seek wholeness!"
FUN FACT: He's the lead pastor of the Lighthouse Church in Chula Vista.