EDUCATION
SD 500: Robert S. Sullivan
Tuesday, January 16, 2018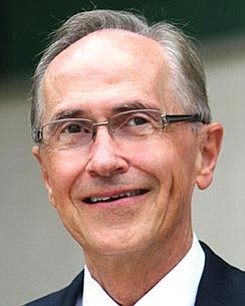 The San Diego 500, The Book of Influential Business Leaders, is the market's most comprehensive product of people you should know in the business community. The 500 includes business leaders and executives who have founded or are running significant companies in terms of number of jobs, key products and services, experts who raise the level of the industry here and beyond and those who lead in the business community. The 500 is selected by the San Diego Business Journal newsroom.
Robert S. Sullivan
Dean, Rady School of Management at UC San Diego
Robert Sullivan joined the Rady School of Management in January 2003 as founding dean. He's an expert on entrepreneurship, knowledge management and operations management. He recruited top-tier faculty from top business schools and led the effort to integrate the Beyster Institute into Rady. He came to San Diego from a post as dean of the University of North Carolina, Chapel Hill's business school. He also served as director of the University of Texas at Austin's IC2 Institute. He is on the boards of Project Concern International and of Cubic Corp., among others.
ALMA MATER: Cornell University, Boston College
FRUITS OF LABOR: The Rady School recently announced that 150 startups have emerged from the school's MBA program since 2006 – many in biotech, tech, medical devices, software and clean tech sectors.
NOTEWORTHY: He was a Peace Corps volunteer in Ethiopia from 1968 to 1970 and lectured at the Haile Selassie University.