HEALTH & SCIENCE
SD 500: Robert M. Smith
Tuesday, January 16, 2018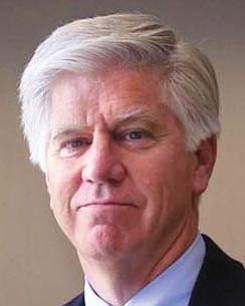 The San Diego 500, The Book of Influential Business Leaders, is the market's most comprehensive product of people you should know in the business community. The 500 includes business leaders and executives who have founded or are running significant companies in terms of number of jobs, key products and services, experts who raise the level of the industry here and beyond and those who lead in the business community. The 500 is selected by the San Diego Business Journal newsroom.
Robert M. Smith
Director, VA San Diego Healthcare System
Robert M. Smith began his medical career at the U.S. Department of Veterans Affairs hospital in San Diego in 1993 in a region with a rich military tradition. This past summer, after 23 years in a variety of roles at the facility, he was tapped to lead the VA San Diego Healthcare System San Diego, which cares for 83,000 veterans, employs more than 3,000 workers and has a $668 million budget. A professor of medicine at the University of California, San Diego and a Fellow of the American College of Physicians, he serves on the board of the San Diego Regional Health Information Exchange.
ALMA MATER: Princeton University
FUN FACT: Father and brother both served in Navy.
NOTE OF DISTINCTION: Only the fourth medical doctor to lead the San Diego VA since 1972.