PROFESSIONAL SERVICES
SD 500: Rita Steel
Tuesday, January 16, 2018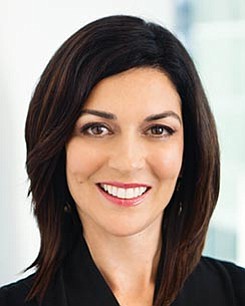 The San Diego 500, The Book of Influential Business Leaders, is the market's most comprehensive product of people you should know in the business community. The 500 includes business leaders and executives who have founded or are running significant companies in terms of number of jobs, key products and services, experts who raise the level of the industry here and beyond and those who lead in the business community. The 500 is selected by the San Diego Business Journal newsroom.
Rita Steel
President, Robert Half
Rita Steel is president of the Central and Western U.S. operation for the professional staffing service with more than 330 offices worldwide and is responsible for four specialized staffing divisions. She spent several years working as an accountant for the Gap and Touche-Ross (now Deloitte &Touche). She joined Robert Half in 1987 as a staffing manager in the San Francisco office. She serves on the boards of civic and nonprofit groups, including Dress for Success, a program that helps disadvantaged women launch careers. Steel was honored by San Diego Magazine as a Woman of the Year finalist in 2017 and was also named to the Staffing Industry Analyst Global Power 100 Women in Staffing list.
ALMA MATER: Rutgers
ADVICE: "Surround yourself with people who are better than you."
AFTER HOURS: Enjoys watching her kids excel in life.
OUTREACH: Partners with Dress for Success and participates in the Woman's Initiative for Self-Employment.