PROFESSIONAL SERVICES
SD 500: Randy L. Socol
Tuesday, January 16, 2018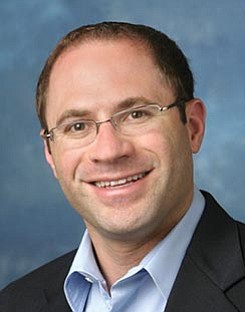 The San Diego 500, The Book of Influential Business Leaders, is the market's most comprehensive product of people you should know in the business community. The 500 includes business leaders and executives who have founded or are running significant companies in terms of number of jobs, key products and services, experts who raise the level of the industry here and beyond and those who lead in the business community. The 500 is selected by the San Diego Business Journal newsroom.
Randy L. Socol
Partner, DLA Piper
A partner since 1999, Randy Socol and DLA Piper specialize in IP and technology, litigation, corporate and securities, life sciences, venture capital, finance and real estate. In October 2017 the global law firm completed a merger with Liner LLP, a Los Angeles based boutique law firm. Splitting his time between the San Diego and Los Angeles firms, Socol works with corporate and strategic investors, is the co-chair of the firm's U.S. Emerging Growth and Venture Capital practice and is a founding member of the firm's Corporate Venture Leadership Group. He is Pro-Bono Counsel for the UCSD Entrepreneur Challenge, Biocom, San Diego Venture Group Board of Directors, and EvoNexus.
ALMA MATER: University of Michigan, Northwestern University
BUCKET LIST: He would like to take a road trip to see baseball games in all 30 Major League Baseball stadiums.
ADVICE: "Hire and retain the best people to work with and take the opportunity to learn from those around you."
OUTREACH: He is active and regularly supports the Juvenile Diabetes Research Foundation.