TECHNOLOGY
SD 500: Peter Martini
Tuesday, January 16, 2018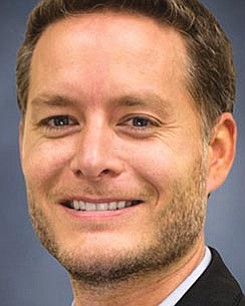 The San Diego 500, The Book of Influential Business Leaders, is the market's most comprehensive product of people you should know in the business community. The 500 includes business leaders and executives who have founded or are running significant companies in terms of number of jobs, key products and services, experts who raise the level of the industry here and beyond and those who lead in the business community. The 500 is selected by the San Diego Business Journal newsroom.
Peter Martini
President, Iboss
Since founding Iboss with his fraternal brother Paul in 2003, Peter Martini has played a paramount role in the development of the cybersecurity platform. Iboss raised $35 million in series A funding in November 2016. In 2017, Iboss announced it was moving the company headquarters to Boston. The company also released a statement saying that it did not plan to leave San Diego. Peter will remain here, and Paul will move to Boston. The firm was recognized as the only "Visionary" by Gartner, and it co-authoring five patents around cybersecurity which were published. Martini serves on the board of the San Diego EDC, the San Diego Cybersecurity Center of Excellence (CCOE) as well as being its Secretary and as a member of the Mass Technology Leadership Council.
ALMA MATER: San Diego State University
RESTAURANT: His favorite meal is the prime rib pork chop from Sbicca.
ADVICE: "Persistence is the key to any success."
AFTER HOURS: He enjoys restoring pre1968 European classic cars and is currently restoring a 1965 Jaguar E-Type Roadster, the first car his father purchased when coming to the U.S.