MONEY
SD 500: Peter Mangan
Tuesday, January 16, 2018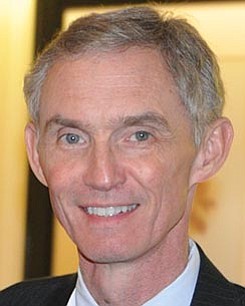 The San Diego 500, The Book of Influential Business Leaders, is the market's most comprehensive product of people you should know in the business community. The 500 includes business leaders and executives who have founded or are running significant companies in terms of number of jobs, key products and services, experts who raise the level of the industry here and beyond and those who lead in the business community. The 500 is selected by the San Diego Business Journal newsroom.
Peter Mangan
CEO, Shareholders Service Group
Peter Mangan is CEO of the Shareholders Service Group. Mangan has worked in the financial services field since 1990, when he ran the advisor division at Jack White & Co. In 2000, when Jack White & Co. was acquired by TD Waterhouse, Mangan ran TD Waterhouse's advisor unit and mutual fund operation. He later returned to San Diego and founded Shareholder Services Group. His company caters solely to registered investment advisors. The company currently has more than 500 clients, and continues to grow. Mangan's most recent accomplishments include receiving WealthManagement.com Technology Innovations Award 2017.
ALMA MATER: University of Oregon, UC San Diego
CHARITABLE WORK: Build-A-Miracle (a San Diego-based charity that builds homes in Tijuana).
FAVORITE: Filippi's Pizza Grotto.
BUSINESS ADVICE: "Don't do anything today that would jeopardize your ability to do business tomorrow."