HEALTH & SCIENCE
SD 500: Peter G. Schultz
Originally published January 16, 2018 at 7:35 a.m., updated January 16, 2018 at 7:35 a.m.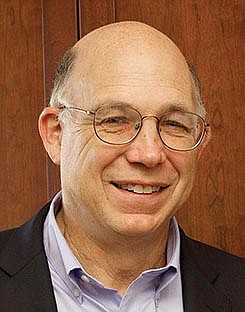 The San Diego 500, The Book of Influential Business Leaders, is the market's most comprehensive product of people you should know in the business community. The 500 includes business leaders and executives who have founded or are running significant companies in terms of number of jobs, key products and services, experts who raise the level of the industry here and beyond and those who lead in the business community. The 500 is selected by the San Diego Business Journal newsroom.
Peter G. Schultz
CEO, The Scripps Research Institute
Peter Schultz was appointed as CEO of The Scripps Research Institute in 2015. He is also the director of the California Institute for Biomedical Research and a successful entrepreneur who has led major drug discovery efforts in both the commercial and nonprofit sectors. He began his career as a professor of chemistry at the University of California, Berkeley, principal investigator at Lawrence Berkeley National Laboratory and an investigator for the Howard Hughes Medical Institute. He joined the faculty at Scripps in 1999. He founded the Genomics Institute of the Novartis Research Foundation in 1999 and was its institute director until 2010. Two years later, he founded the California Institute for Biomedical Research. Schultz is also a founder of nearly a dozen early stage companies. In 2016, he was awarded the Heinrich Wieland Prize, awarded annually by the Boehringer Ingelheim Foundation for outstanding research on biologically active molecules and systems in the areas of chemistry, biochemistry and physiology as well as their clinical importance.
ALMA MATER: California Institute of Technology (B.S.)
TOP OF CLASS: In August 2014, the journal Nature Biotechnology ranked Peter Schultz the No. 1 top translational researcher ranked by number of patents in 2013.